Daz+ Annual Membership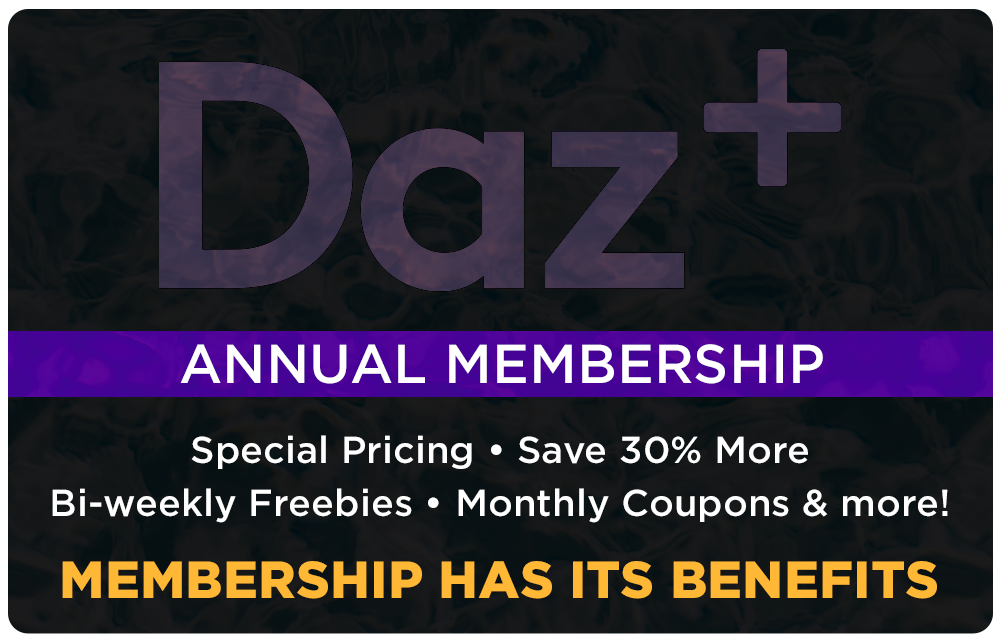 ---
Membership Details
---
For less than $6 a month, get FIVE free items per month and OVER 70% OFF the regular price of thousands of Daz+ items. As an added bonus, you'll get an EXTRA 30% OFF all Daz Original items including new releases*
What's Included
---
• Monthly and Weekly Free Items
• 30% off ALL Daz Original Products including new releases*
• Thousands of Daz+ products over 70% off the regular price
• $6 monthly coupon for Daz Original products*
• Exclusive Daz+ items released every week, for as low as $1.99
• Extra $6 coupon code towards any purchase of $18 or more, every month!**
• Premier Access to the Member's Only forum
*Excludes Daz+ or fast grab Items, Gift Cards, Memberships, and specific promotions.
**Excludes Gift cards, memberships, new items, fast grab and specific promotions.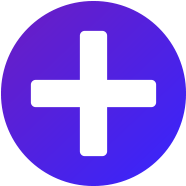 Additional Information
---
Your Membership Starts Right Away: Once purchased, your account permissions will begin immediately and you will start receiving the Daz+ savings as well as full access to all Members Only areas
Membership Renewal: Your Membership will be renewed automatically every year and up to five days before the expiration date. If you do not wish to renew, you will need to cancel your Membership before the automatic renewal. If you cancel your membership, you will remain in Daz+ until your expiration date
Coupon Codes: Coupon codes are made available at the beginning of each month. They are publicized in the Daz+ Newsletter, Members Only forum and your Daz+ Portal in your account; they will be valid for the duration of that month only. Coupons restrictions may apply.
No refunds on Daz+ Subscriptions: There are no refunds for Daz+ Memberships. You may cancel your membership at any time, and you will receive your Daz+ benefits until your expiration date.
Update Payment Methods: To update the payment method on your account, you will need to cancel the current Membership and repurchase the Membership with the new payment method, or it will renew to the original payment method, if your original payment method is expired or there are insufficient funds, the Membership will decline. Please be sure the Membership is tied to your choice of payment method to avoid missing your Daz+ Benefits. Purchases can be made with Discover, American Express, VISA, Mastercard, Paypal, Daz Gift Cards, or Daz Store Credit.
PLEASE NOTE: Your Membership will then be renewed automatically once the Annual Membership has expired, at the renewal fee of $70 per year. If you do not wish to renew you will need to cancel your Membership beforehand.
Be sure if you are paying via PayPal, you cancel your PayPal Subscription as well. If you do not cancel the membership on both PayPal and Daz 3D, the membership will be renewed and can not be refunded. Please see article below on how to cancel the Daz+ Membership on PayPal:
https://www.paypal.com/us/smarthelp/article/how-to-cancel-a-subscription-or-other-automatic-payments-faq2254
(For Quarterly: Daz+ Quarterly Membership only requires one payment of $24 in order to maintain membership privileges for a full 3 months. After purchasing a 3-month membership you can set your billing cycle through the Daz+ portal in your account. You can choose quarterly ($24/3 months) or annual ($70/12 months).